Congratulations to our skaters that competed at Southwest Pacific Regionals October 11-14th in Ontario, California!
Timothy Boore – 4th in Junior Men
Jessica Cai – 2nd in Novice Ladies
Henry Privett-Mendoza – 1st in Juvenile Boys
Congratulations to Taryn Jurgensen, WINNER of the Senior Combined and International Pattern Dance events at the 2014 National Solo Dance Series Final Competition held at the Colorado Springs World Arena September 17-20th!

Congratulations to Timothy Boore, Bronze Medalist at the Novice Junior Skate Challenge Skate in Salt Lake City, Utah!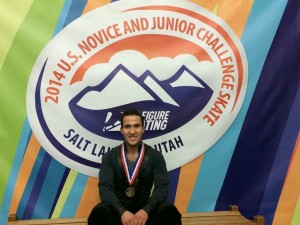 Congratulations to PFSC member Amanda Tsai, Basic Junior Silver Medalist, who represented Taiwan at the 2014 Taiwan Nationals!