Pasadena Figure Skating Club Celebrates National Skating Month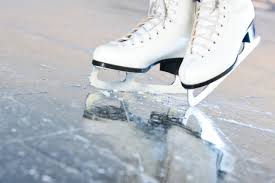 January is filled with skating activities for you to enjoy!
Saturday, January 10th, 6:30-9:30 p.m. – Year to Shine Fundraiser. 

PFSC cheers on its national competitors – Mirai Nagasu and Henry Privett-Mendoza!



Sunday, January 18th at 5:00-7:00pm

we will have our Book Reading of

The Bella Chronicles

by Erica Leigh Austin at the Pasadena Ice Skating Rink. The first ten guests will receive free books.

Monday, January 19th – Skater Exhibition Showcase at Pasadena Ice Rink
Schedule:
12:45 p.m. – William Tran & Rose City Crystals Novice Team
2:15 p.m. – Timothy Boore & Jessica Cai
4:00 p.m. – Sofia Frank & Henry Privett-Mendoza

Sunday, January 25th, 4:00-6:00 p.m. – Adult Skater Social – Happy Hour
Vertical Wine Bistro, 70 North Raymond Avenue, Pasadena, California 91103
~Adult skaters and coaches are encouraged to attend~
Happy hour will feature information about adult skating programs, competition, testing, and Q&A from our current adult skaters and coaches. Complimentary appetizers, cash bar. Located on second floor bar/lounge area. More info on adult skating and events: Adult skater homepage