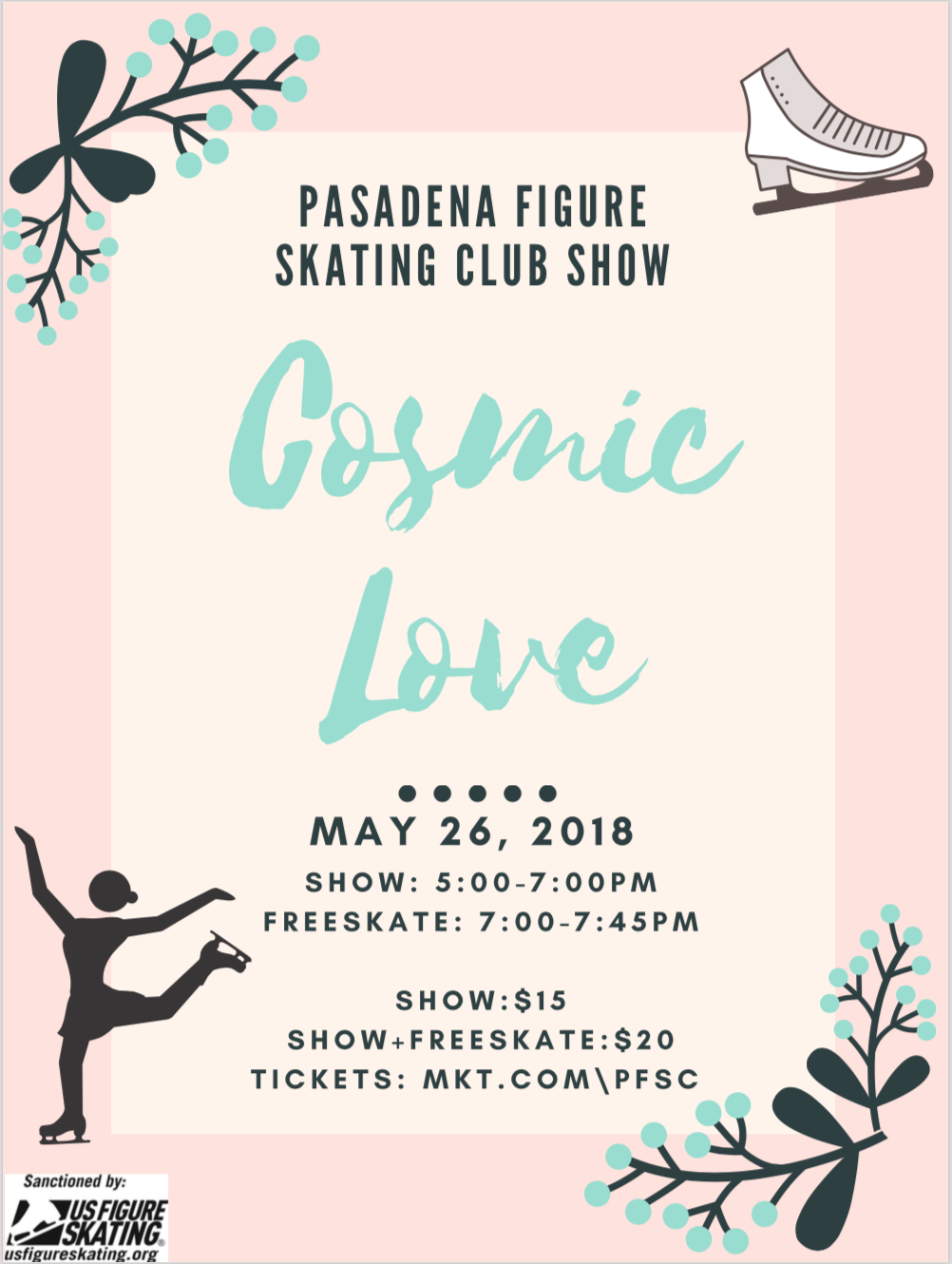 Application deadline extended to May 21st!
Looking for a low-key skating exhibition where either you or your son or daughter can individually or in a small or large group of friends showcase a new or favorite routine? If so, sign yourself, him, her and/or the group up for the May 26th Cosmic Love Show hosted by our very own Junior Board using the Cosmic Love Show Application by the May 21st application deadline. Please act quickly as applications are accepted on a first come, first served basis. Payments can be made on https://mkt.com/pfsc
Tickets for family or friends to cheer on their beloved skaters are available online at https://mkt.com/pfsc and can be purchased right up until show time. Tickets will also be available at the door (cash or credit) for approximately $2 more. To ensure you are able to purchase as many tickets as needed; purchasing online is highly recommended. The "Cosmic Love" Show will be held at the Pasadena Ice Skating Center from 5:00 p.m. – 7:00 p.m. on Saturday, May 26th with a mandatory warm-up and group number rehearsal for skaters the same day from 4:15 p.m. – 4:45 p.m. with check-in at 4:00 p.m.
For more information, please click here