Jr Board Spring Show – "Feeling Good"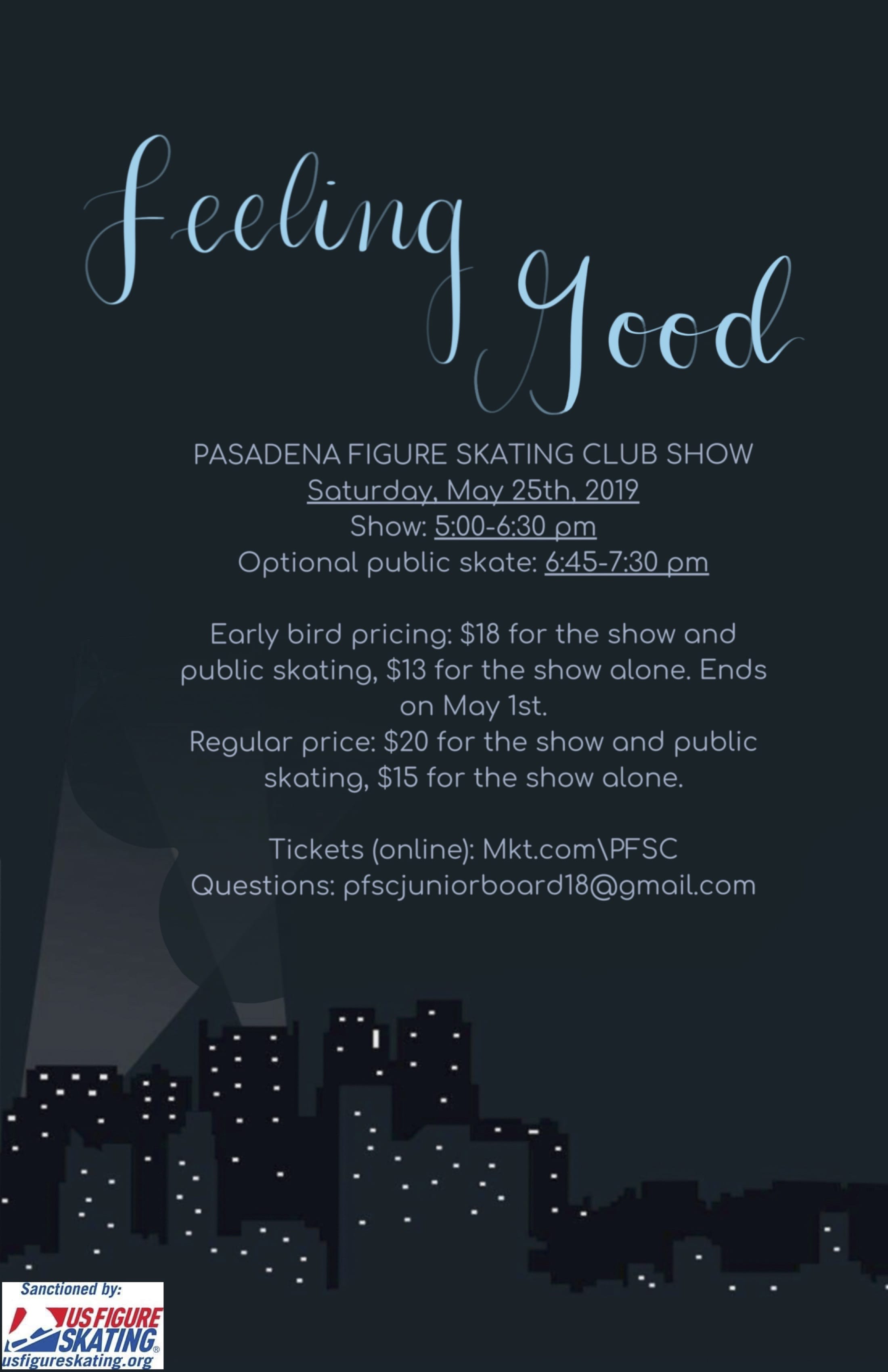 Save the date for our upcoming Pasadena Figure Skating Club Spring Show – "Feeling Good"
When: May 25th from 5:00 pm – 6:45 pm (Open skating 6:45 pm – 7:30 pm)
Where: Pasadena Ice Skating Center (300 E Green St, Pasadena CA 91101)
Tickets can be purchased here
You do not want to miss seeing your talented friends, family and fellow skaters as well as our amazing group of guest skaters, including 2019 United States national novice silver medalist, Aubrey Ignacio!
Ticket costs range from $8 – $20 and early bird tickets are available until May 1.
PERFORMERS: If you would like to perform in the show, registration is now open. The registration form can be accessed here. Space is limited, and performers will be accepted on first come first serve basis. 
Chaperone provision: Any performing skater who is 11 years old or younger will be granted 1 complimentary ticket for a parent or legal guardian who will be present with them at the mandatory warm-up. Mandatory warm-up and end number rehearsal for all performers the same day from 4:15 pm – 4:45 pm with check-in at 4:00 pm
For questions, please contact Salla Kim, PFSC Junior Board President at pfscjuniorboard18@gmail.com.
A flyer for the event can be found here