SWP Practice Ice and Music Information
SWP Practice Ice and Music Information
Updated: October 4, 2015
Practice Ice
The deadline for purchasing practice ice in advance is Thursday, Oct. 8 at 9:00 PM.
Click the link below for detailed screen captures and instructions for purchasing official practice ice and some other tips to help with items we have been getting questions about.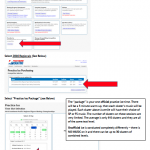 Purchasing Practice Ice and Other Tips
Music Information
(Updated information as of Sunday Oct 4 2015 21:30 PST)
Program music should be uploaded through the U.S. Figure Skating Members Only website.  If you have not done so already, please upload your program music AND also associate your program to the competition.  Please see this helpful quick reference guide and the video provided (as indicated in the guide) by USFS that will help you through this process.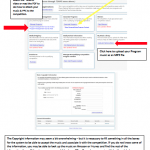 Music Uploads and Program Association Tips
If you are experiencing problems, please contact Ann Jensen ([email protected]) or Mia Corsini at USFS ([email protected]) to let them know if you are having problems with the music upload process.
As a last resort, a representative from USFS will be at the competition who can load your CD into the system.  However, it would be much more valuable if we could let USFS know what difficulties skaters and parents had using the system that kept them from loading the music in a timely fashion. This feedback is invaluable to making this system work more easily for all of us in the future.
Please bring (as previously stated) competition-ready CDs, in multiple copies – as always.  Thank you for helping us prepare for every contingency and we look forward to seeing you in Pasadena!!
Sincerely,
Ann Jensen
on Behalf of the Organizing Committee